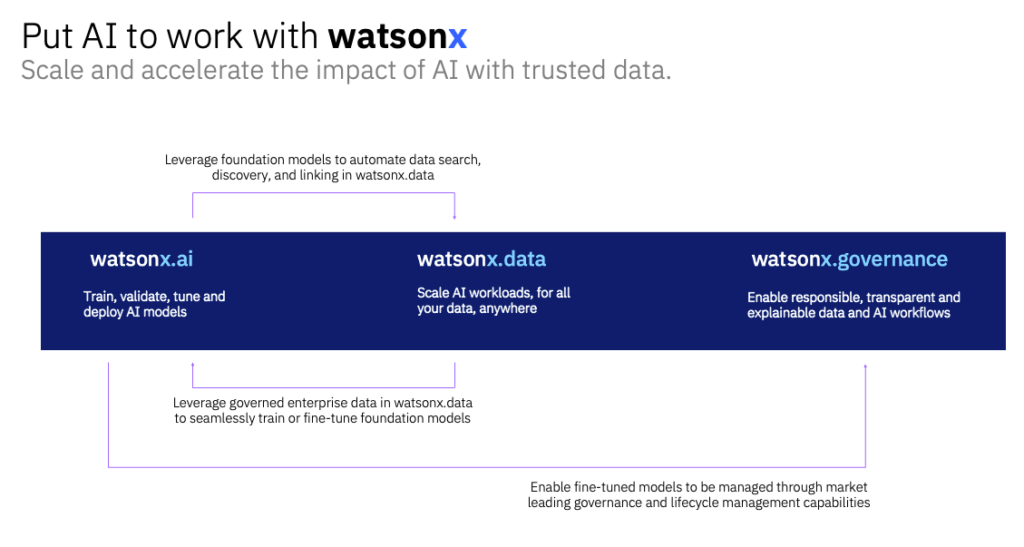 We are currently experiencing a critical moment in history where innovative technologies, particularly AI, are fundamentally reshaping businesses and society as a whole.
The majority of AI systems currently in use are based on machine learning (ML), and ibm offers the most comprehensive range of ML deployment options for businesses.
The emergence of generative AI and foundation models has enabled unprecedented scalability in AI. It is anticipated that by 2025, foundation models will power a significant portion of AI solutions within enterprises.
As businesses adopt AI, they must consider three crucial factors: the quality of the models, the creation of unique business value, and the integration of AI into existing business processes.
To succeed in the AI landscape, our clients need to think about both the present and the future. IBM goes beyond language capabilities by developing foundation models trained on diverse types of business data.
Our watsonx platform, consisting of watsonx.ai, watsonx.data, and watsonx.governance, empowers clients to build, train, optimize, and implement AI solutions across their organizations, utilizing critical and trustworthy data from any source.
However, AI alone is not sufficient. In the past, transformative technologies only unlocked their true potential when they converged with other technologies.
Moreover, trust is of utmost importance. If our clients are expected to deliver essential services or provide accurate information, insights, and recommendations at scale, their systems cannot afford to be unreliable, contain errors, or exhibit biases.
Additionally, focus is crucial. To effectively harness the power of AI, our clients must align their data strategy with their overall business strategy. The more tailored and customized an AI model is to their specific business needs, the more value it can create.
watsonx, powered by Red Hat OpenShift, offers versatility and can run on any platform.
With watsonx, clients and partners can generate unique business value.
By leveraging watsonx, clients gain access to a comprehensive toolkit, advanced technology, robust infrastructure, and expert consultation services to build their own AI models or refine and customize existing ones, enabling scalable AI deployment for business success.