My name is Imran Hashmi. I've been part of the IBM Canada Sales team for the past 13 years in various sales and sales management roles. Currently, I'm responsible for all Strategic Accounts across Canada and the Caribbean for IBM AI Applications, Engineering Lifecycle Management. Due to Covid travel restrictions, I'm available on my desk from 7:30 am to 6 pm Eastern time. Please feel to call me on my cell at +1-416-788-9101 or email at [email protected]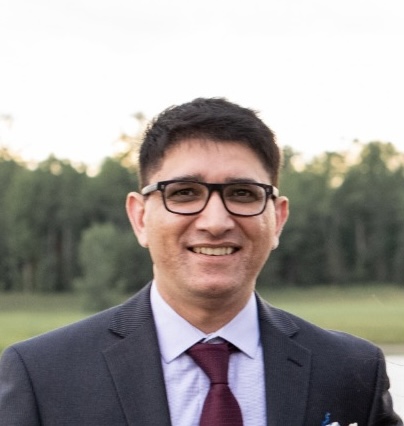 Please feel free to click on the bottom right Chat icon to connect with me. I'd love to help!
My focus areas are simplifying complexity around compliance and regulations. I mainly work with the following client industry in Canada:
Aerospace & Defence DO-178B/C DoDAF
Governments Scaled Agile Framework (SAFe)
Automotive ISO 26262 (ASPICE)
Rail Engineering CENELEC EN 50128 (beta)
Medical IEC 62304
Banking & Insurance
Electronics
Computer Services
(ASPICE) A&D Aerospace and defense ALM Announcements Application Lifecycle Management Automotive Compliance Best Practices Canada CE clm Digital-twin DO-178B/C DoDAF DOORS Next Generation ELM etm IBM IBM Design Management IBM Doors IBM ELM IBM Engineering Lifecycle Management IBM Engineering Requirements Management DOORS Next IBM Rational Doors IBM Rhapsody IBM RTC IEC 61508 Imran Hashmi INCOSE ISO-26262 ISO 26262 Jazz.net Community Site MBSE Rational DOORS Next Generation rdng requirements requirements-management Rhapsody Model Manager rqm SDLC stickied testing Test Management WatsonIOT Workflow management
Solving hard systems engineering challenges for complex product development
Today's software and systems engineering teams are tasked with developing safety-critical products that meet the strictest regulatory compliance standards. These globally dispersed teams need shared access to a single source of truth across their engineering data to ensure improved collaboration and productivity. By adopting an end-to-end view across the entire product lifecycle, they can more easily track changes to minimize risk and reduce costs.
Engineering lifecycle management (ELM) extends the functionality of application lifecycle management (ALM) or SDLC tools for better complex-systems development.
Get IDC product development POV
Watch: IBM ELM compliance at enterprise scale (02:26)
IBM Engineering Requirements Quality Assistant (RQA) is a software service that helps improve the clarity of requirements. The service uses IBM Watson® Natural Language Processing (NLP) to detect potential ambiguities and generates real-time scores to assess the quality of requirements.
Would you like to schedule a demo or a quick call?